TALKING ABOUT FUTURE PLANS (PRESENT CONTINUOUS)
Look at David's diary. Complete the sentences with the Present Continuous affirmative. Then press "Check".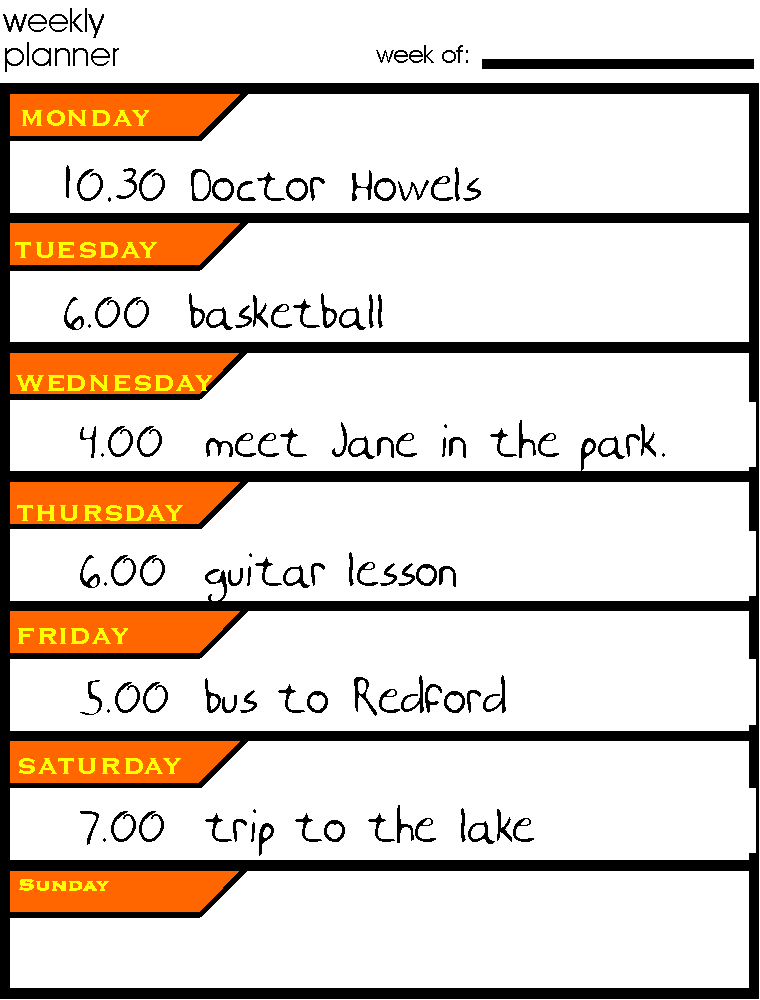 On Monday at 10.30 David ... (VISIT) doctor Holmes.

On Tuesday, at 6.00 o'clock, David ... (PLAY) basketball.

On Wednesday, at 4 o'clock, David ... (MEET) Jane in the park.

On Thursday at 6.00, David and his friends ... (HAVE) a guitar lesson.

On Friday at 5.00, David ... (TAKE) a bus to Redford.

On Saturday at 7 o'clock, David and his family ... (GO) on a trip to the lake.